Muskaan
---
Muskaan an Aalochana Initiative Against Child Sexual Abuse has been working on creating awareness about child sexual abuse (CSA) since 2000. We conduct awareness and training sessions for a diverse population of school children, college students, parents, teachers, social workers, NGO workers, police personnel, observation home children and staff and members of local communities. We also provide counseling support to children and families. Muskaan consists of a group of volunteers and professionals, with backgrounds in social work, counseling and community development.
Muskaan took up the issue of child sexual abuse because of widespread prevalence, denial and silence, taboos and stigma, long-term impact on the child, and inadequate legal system.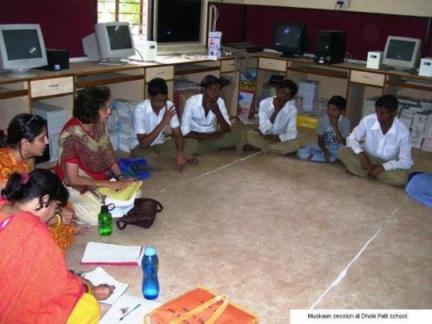 ---
Visit Aalochana's blog regularly for the latest news, views, and activity updates.